Soil Coloring Batik, UNESA Lecturer Innovation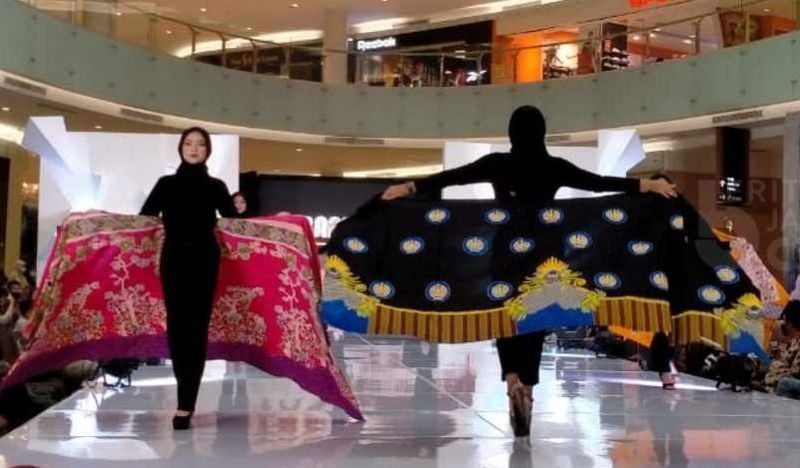 www.unesa.ac.id
Unesa.ac.id, SURABAYA-Batik cloth generally uses textile dyes, but it is different from the batik developed by Irma Sussanti, a lecturer in the Vocational Program, Surabaya State University (UNESA). The batik he makes uses soil dyes that have been researched and tested since 2012.
The soil coloring batik has obtained IPR and is named BANESA or UNESA Land Batik. Irma explained that the land used as batik dye is not just any soil. He has researched various types of soil, including land in Pamekasan, Malang to Bangkalan. "I wrote down the research, the soil in this area is of this type and this color, I have documented everything," he explained.
Of the many types of soil studied, the soil from Bangkalan is one of the best because it has a variety of colors that stand out when used in fabrics. In addition, he also often uses land from Lamongan. "This type of clay cannot be used, because it has silica which can close the pores of the fabric," he explained.
BANESA has now produced various batik motifs, of which 35 motifs have pocketed IPR alone, not to mention the others. His batik products are regularly exhibited in various fashion exhibitions and fashion shows in Surabaya and other regions. In order for their products to have an impact on small and medium enterprises (SMEs), he also works with a number of batik SMEs in Surabaya and Probolinggo.
"The system is a collaboration whose goal is to empower UKM friends so that businesses can be sustainable and have an impact on the welfare of UKM in various regions," said Irma.
The UNESA Family Health Education lecturer said that the idea came from his curiosity after reading an article about soil batik. The article is old and he can't figure out how to create it. Because, the batik examined in the article is no longer being produced.
Out of curiosity, he and his fellow lecturers conducted research on various types of soil and tested them. Research and trials are not easy, because you have to start from scratch. It is not surprising that many of his experiments failed. There are types of soil that have a good color, but when used on the cloth they fade, some don't want to stick, and so on.
Irma did not give up, she kept trying and doing test after test until she finally found a suitable type of soil to use as a batik dye. "In addition to color, the adhesive power is also a consideration in selecting the soil," he explained.
Soil batik has a number of advantages including different color types depending on the type of soil used. Even though the method and composition of the materials used are the same, but using different types of soil and at different times, the results still have characteristics and differences. This is what makes BANESA limited edition.
In addition, the resulting fabric is more comfortable to use. The use of earthy colors makes batik cloth cooler when worn. "The soil attached to the fabric fibers helps absorb sweat. Because it feels more comfortable on the body even though the weather is hot," he explained.
Various BANESA products can now be seen in the campus gallery, especially the Vocational program, Ketintang Campus. In addition, it is also marketed online at various sales stalls. "Hopefully this innovation will further enrich the types of Indonesian batik and become a driver and enabler for SMEs," he said. [UNESA PR]
Author: Riska
Editor: @zam Alasiah*
Photo: Documentation by Irma Sussanti
---
Share It On: