How UNESA Introduces Indonesian Culture to Foreign Students Through 'Love Indonesia'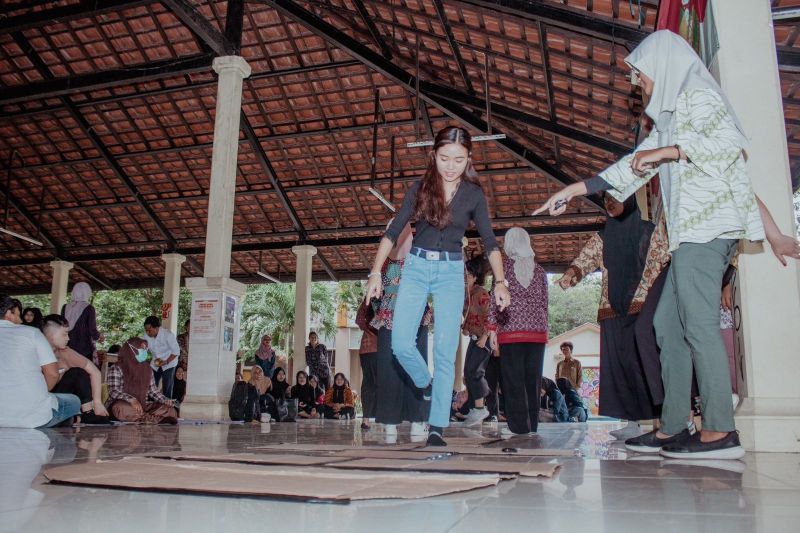 www.unesa.ac.id
Unesa.ac.id, SURABAYA-The Unesa BIPA (Indonesian for Foreign Speakers) Program and the Department of Indonesian Language and Literature collaborated to hold 'Love Indonesia' on Monday, 12 December 2022 at Joglo FBS, Lidah Wetan Campus, Surabaya. This event is an annual BIPA activity as well as a learning media plus evaluation for students taking BIPA learning courses.
There were five foreign students who took part in the series of events. The five students are from Yemen, Myanmar, Russia, China and Korea. The length of time they study and study Indonesian at Unesa varies, between two to six months. Within a short period of time, they were quite fluent in simple Indonesian to communicate.
Hespi Septiana, S.Pd., M.Pd., BIPA teacher said, this 'Love Indonesia' activity provides a space for students to interact directly with foreign speakers and introduce Indonesian culture. Not only language, but also culture which is represented from the various types of Indonesian traditional food that are introduced in it.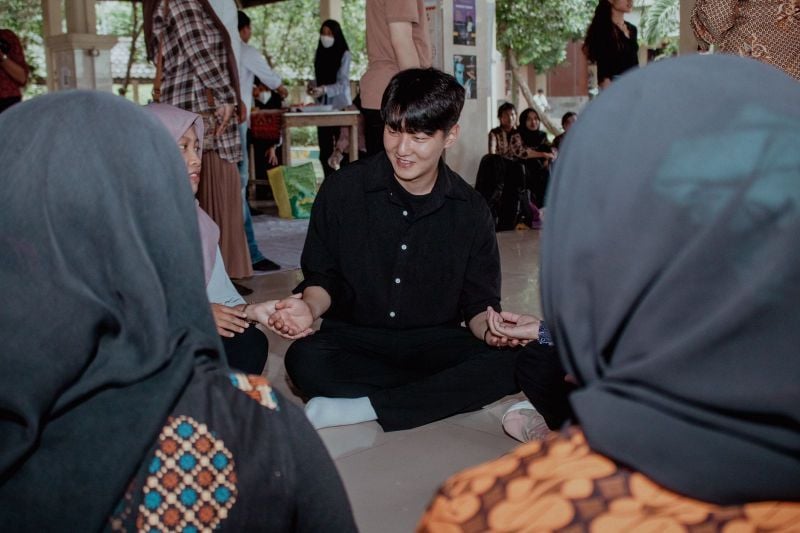 www.unesa.ac.id
"We also introduce how to make food. Interestingly, we also introduce traditional games to foreign students. Students are divided into two teams, namely food and games which will later be broken down into smaller teams. Each small team will introduce food, drink, or traditional games which will later become a medium for direct interaction with foreign speakers," he explained.
The culinary types that were introduced were fruit salad, fruit ice, dawet ice, gado-gado, compote, fried bananas, and many more. They also introduced simple traditional games that involved many people and required cooperation, such as suweng cublak-cublak, congklak, ABC 5 basics, crank, rubber jumping, donald duck, and post box games.
He added, this event has been held since 3 years ago with foreign speakers from various countries. However, the pandemic forced this activity to be suspended. After two years, the Cinta Indonesia program is being held again.
"Because this is a collaborative activity, of course the students who attended came from various departments. There were 100 students from the Indonesian Language and Literature Department, the Regional Language and Literature Department, the English Language and Literature Department, and the German Language and Literature Department," he explained.
Hespi added that today's event did not only aim to introduce Indonesian culture but was also a BIPA learning media which became material for learning foreign speakers. "Hopefully, more and more foreign speakers are interested in learning Indonesian and can introduce Indonesian to the international scene," he concluded. [UNESA PR]
***
Author: Hiline
Editor: @zam Alasiah*
Photo: UNESA Public Relations Team Documentation
---
Share It On: