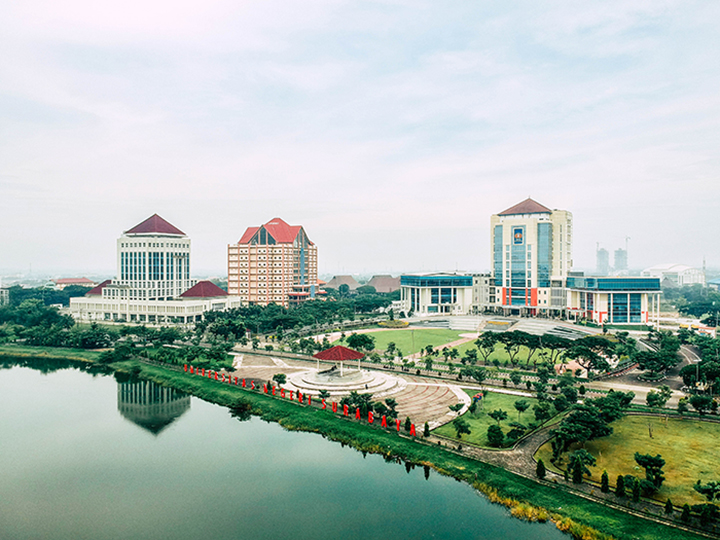 Universitas Negeri Surabaya Ketintang Campus is located on Jl. Lidah Wetan, Lidah Wetan, Kec. Lakarsantri, Surabaya city, East Java 60213 and has 3 faculties located in the Lidah Wetan campus complex: Faculty of Sport Science, Faculty of Education as well as Faculty of Languages and Arts.
---
LIST OF FACULTY AND STUDY PROGRAMMES
---
Faculty of Education
Guidance and Counselling
Curriculum and Education Technology
Psychology
Non-formal Education
Special Education
Elementary Teacher Education
Educational Management
Early Childhood Education
Faculty of Language and Arts
English Education
English Literature
Indonesian Language and Literature Education
Indonesian Literature
German Education
German Literature
Japanese Education
Javanese Language and Literature Education
Chinese Education
Drama, Dance and Music Education
Music Art
Fine Art Education
Fine Art
Visual Communication Design
Applied Graphic Design
Faculty of Sport Sciences
Bachelor of Physical Education
Bachelor of Sports Sciences
Bachelor of Sports Coaching Education
---
FACILITIES
---
Graha Unesa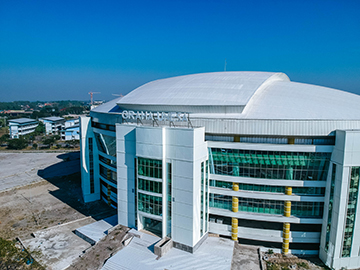 Graha Unesa is the largest multi-function building in Unesa with a capacity of 6000 seats. This building is Unesa's icon and one of the most representative buildings in Surabaya for events involving large-scale audiences.
International Futsal Arena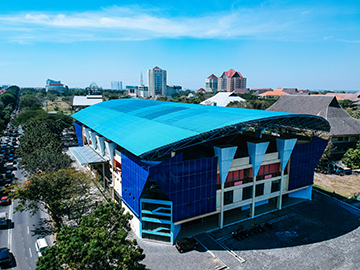 The international-scale sports arena is equipped with a court and stand suitable for futsal competitions. This building often hosts national and international events.
Student Activity Center

This multi-function building serves as the centre of students' activities and lodging facility for participants of various competitions held at Unesa.
Eco Container Dormitory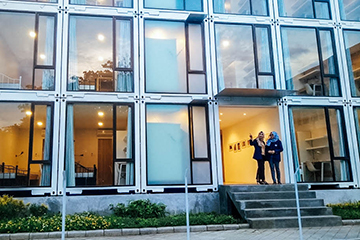 This container-shaped eco-building is Unesa students' dormitory. It is quiet, safe, comfy, and fully equipped for students' needs, making it an interesting feature in our students' housing complex
Sports Center and Swimming Pool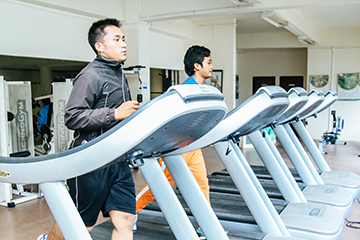 As the centre of sports sciences development, Unesa boasts a sports centre fully equipped with a fitness centre and international standard swimming pools